Clark Consulting Group was formed in 1991 to provide comprehensive consulting services for the Medical Products Industry. The firm is an association of highly experienced professionals with backgrounds in material science, product engineering, project management, quality systems, marketing, financial analysis, off-shore sourcing, and manufacturing. This group was founded by Raymond D. Clark, a former Vice President of one of the world's foremost healthcare products companies.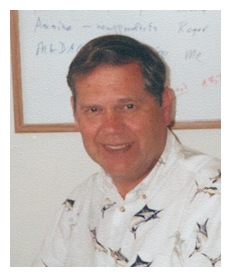 Mr. Clark, who holds degrees in Chemical Engineering and Business Administration, began his professional career as a product development specialist in the plastic and polymer industry. His experience in developing and manufacturing plastic consumer products prepared him to join Baxter Healthcare as Manager of Manufacturing at their facility producing plastic and rubber components for medical devices.

Mr. Clark's extensive career at Baxter Healthcare included serving in management of manufacturing, engineering, and R&D departments.

Each of the associates of the Clark Consulting Group has a minimum of 10 years experience in the medical products industry, as well as a broad industrial background in such industries as aerospace, automotive, and consumer products. This mixture of talent adds a dimension seldom found in other consulting firms.

Expertise:

Perform medical device design review
Device failure analyses and the development and implementation of corrective action solutions
Technology assessment
Competitive assessment
Initial regulatory assessment
Business plan creation
Preclinical test planning
Product concept development
Clarify and codify design requirements
Design control implementation

Ray Clark with client